Personal Information

"Two roads diverged in a wood, and I -- / I took the one less traveled by, / And that has made all the difference." - Robert Frost

I was born June 7, 1975 in Monrovia, Liberia. After spending the first six years of my life in Africa, I lived briefly in the Netherlands before my family moved to the US, settling just outside Washington, DC in Clinton, Maryland, where my only sister, Corina, was born. After two years in the shadows of Andrews AFB, my family moved to Gainesville, FL, where I lived for the majority of my life. I graduated from Gainesville High (Tom Petty's alma mater) in June of 1993.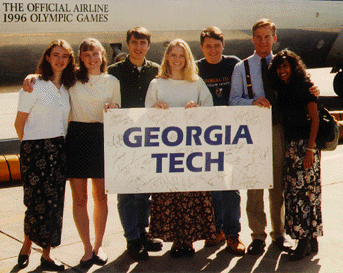 People often contact me searching for my mother, a recent graduate of the University of Tulsa College of Law. She now lives in Reston, Virginia, not far from Williamsburg, where my sister is a freshman at the College of William & Mary. I spent four of the best years of my life at Georgia Tech before graduating (for the last time) in June of 1997. The picture at left was taken on the runway at Hartsfield International Airport, as we returned from Georgia Tech's Sweet Sixteen match against Cincinatti during the 1996 NCAA Basketball Tournament. If you look closely, the "borrowed" sign has the signatures of the entire Georgia Tech team, collected during our flight back on the Delta jet in the background. If only Stephon Marbury had stuck around for more than just that year, I might have a series of these pictures.

---





snoeren@mit.edu